I have too many ideas floating around in my head and can't seem to focus on just one, so I bringeth the randometh updates:

- Alexis has made it a habit to sleep though the night in her own little bed on the weekends and loudly meanders into my airspace on weekdays. You know, the days when I have to get up by 6:30. I'm going to pay her back for it by giving her first born child a professional drum set for his or her second birthday.

- The stupid ants continue to be a problem, albeit nowhere near as bad as last year. Despite my widespread use of drastic measures, I'm finding one or two of the little jerks crawling around in our house every day. Of course, along with those one or two lively ones are five to six dead ones, so I think that means I win. Sort of.

- A mother truckin' worm had the audacity to taunt me yesterday by poking its self out of a hole in the new aquarium. It was a big guy and I would have LOVED to have donned the gloves, grabbed the tweezers, and smashed his little booty. The only problem was that he (she? it?) was about 1/2 inch from the icky, ugly, nasty, gross, ucky brittle starfish. That starfish creeps me out far more than the worms (it's in there because their good scavengers and do a decent job of keeping the tank clean, functionality over beauty, baby) and my hands, even with gloves, absolutely positively will not be going that close to it. Stupid genius worm.

- I chuckled a little bit at Sandy's comment on yesterday's post that she was impressed that Alexis sat still that long for the daffodil photos. Heh. I can suggest that the Toddler sit in a particular spot, just like I can suggest that Mount Rushmore be moved to Alaska. Trust me, Mount Rushmore will move before that kid just sits around and lets me take pictures of her.

What really happened is that I went over to our hillside to take photos of the daffodils. I'm hoping to do a half decent job of keeping a garden diary this year, even if it is all in the form of photos. Of course the crew saw what I was up to, and all butted in like the self-centered creatures that they are. Alexis, for her part, was squealing, "Ook, Mommy, flowers!" while gently groping their delicate little blooms. I decided to use it as an opportunity to photograph her widdle hands since I'm obsessed with them. All told, she might have sat there for 37.6 seconds. Mr. Canon is a Rock Star of a camera and will take photos really really fast, so he captured a few dozen during that 37.6 seconds. When Mr. Canon does sweet things like that, it makes me want to make out with him. And hide my undergarments in his case.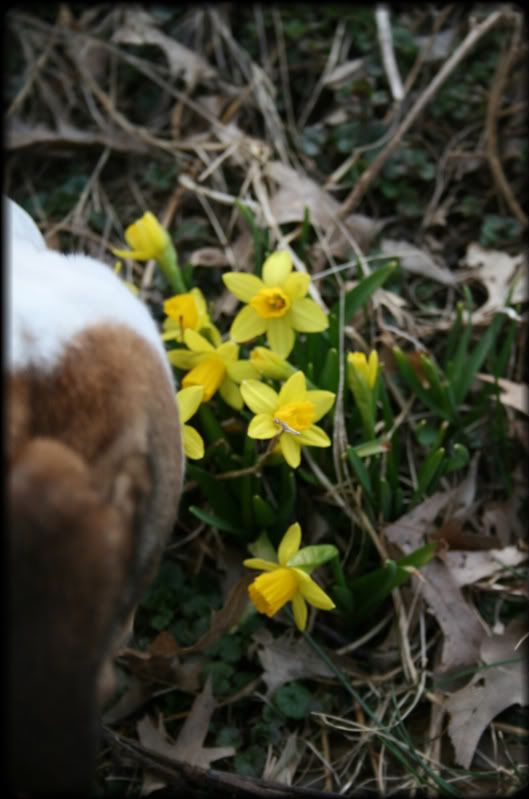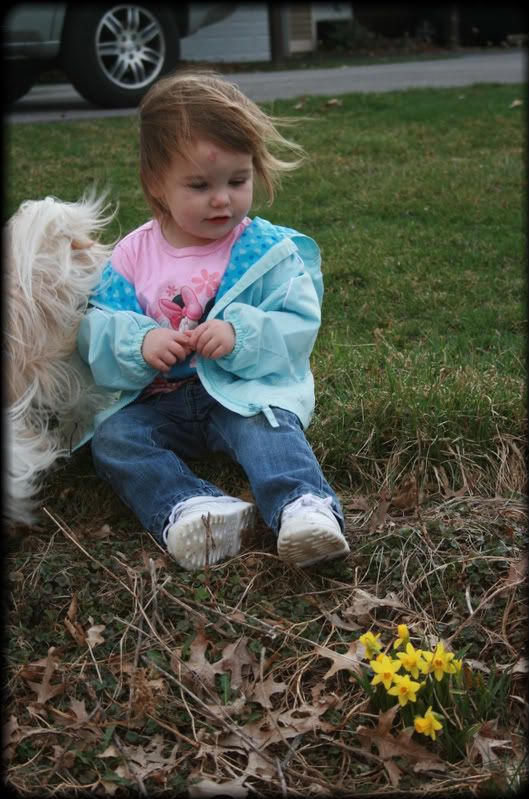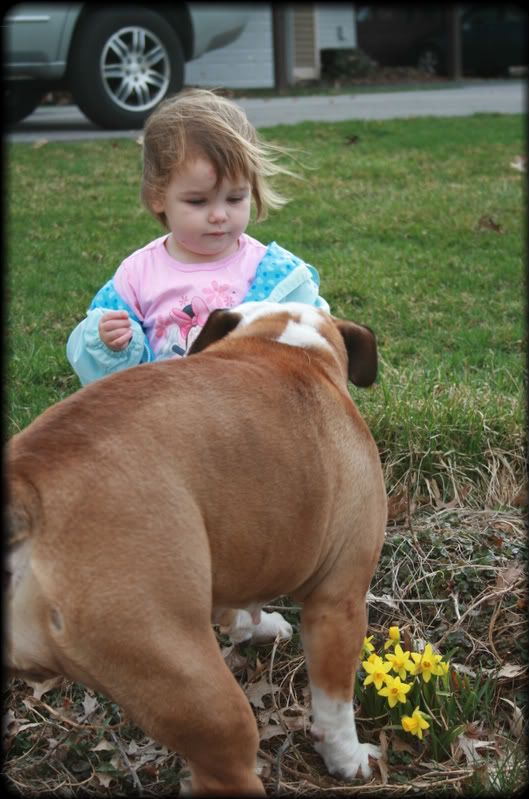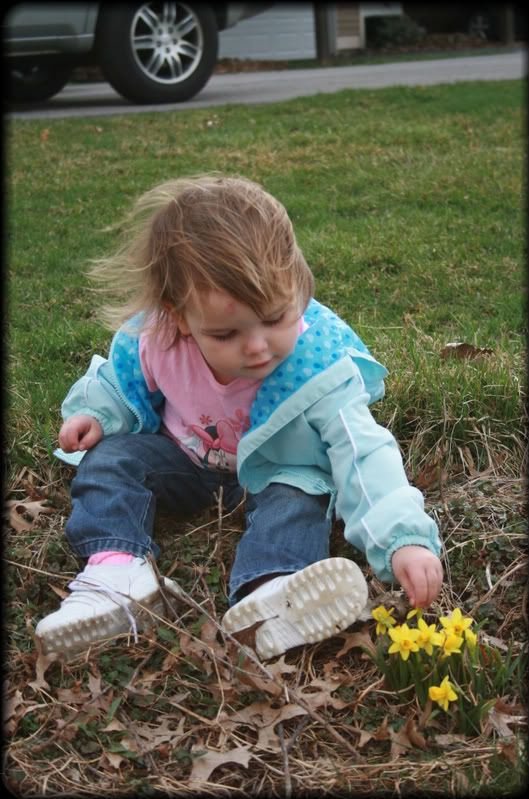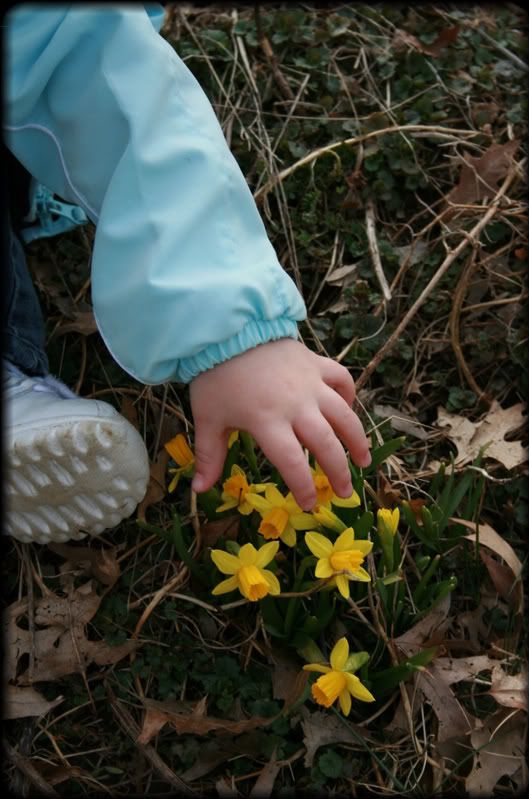 Why, yes, Meg is a photo whore.

- Reminder: If you haven't entered the contest, get moving! If you have, go do it again! There are two prizes up for grabs and there will be choices involved with those prizes. Since I'm in a pleasant mood, I'll even give you a hint to one of the choices (shhh, Karen, don't tell!).