'Twas the week before Christmas when all through the house, not a creature was stirring, not even a mouse

The stockings were hung above the fireplace with care

In hopes that St. Nicholas soon would be there

The Toddler was nestled all snug in her bed

While visions of Pens hockey danced in her head

Daddy was asleep, while I was on the roam

Working to make sure enough trees donned our home

Sure it's little, but it still does matter

A tiny Boyd's tree makes hearts pitter patter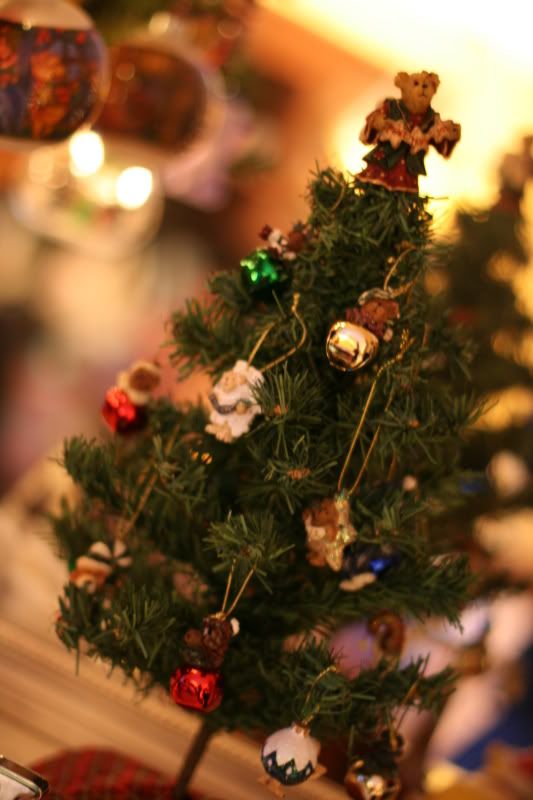 Off to the loo for a quick little bash

Another little tree with no lights to cause a rash




Onto the hall for another tree aglow

This one donned with Body's Bears and a big bow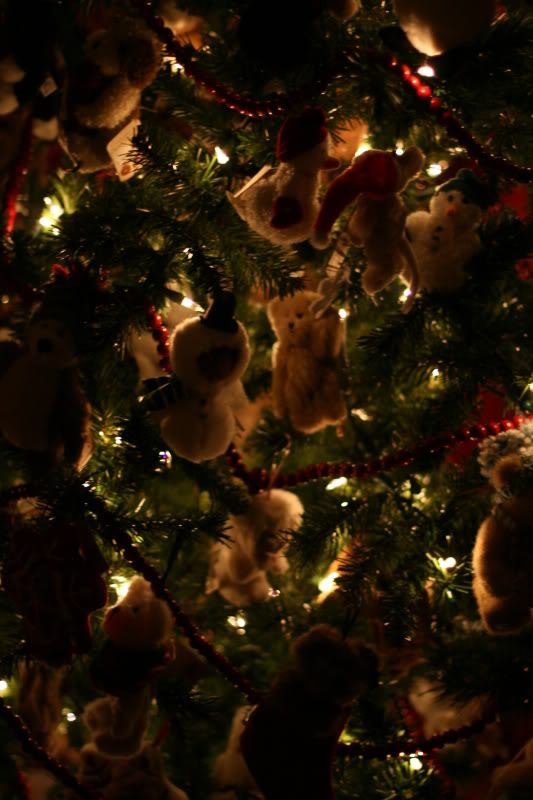 Next on to the fireplace topped with a mirror

Where one Winnie the Pooh tree did appear




With a leap and a skip next I moved quick

To the Toddler's own tree, adorned with ornament she did pick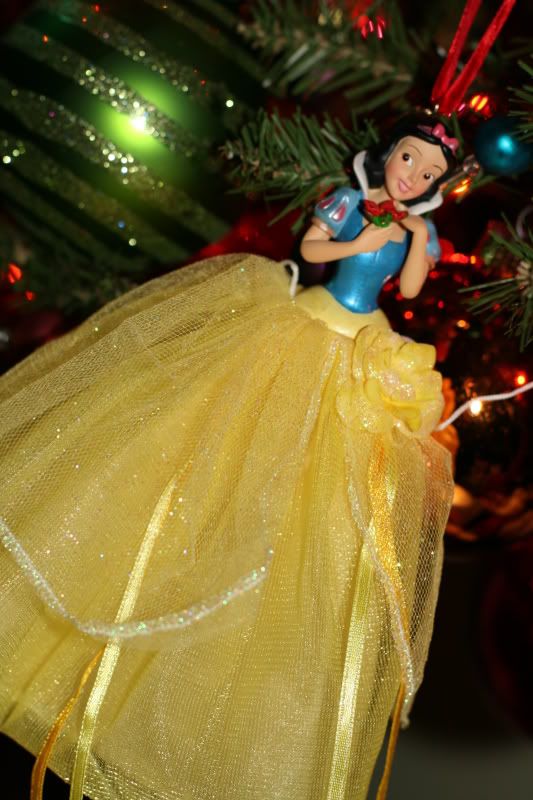 Yet another tree comes next in our fun little game

It's full of motion and has a Snow White, she's a dame




At last we move to the final tree, the biggie

Everything must match or I get wiggie

Now, Dasher! now, Dancer! now, Prancer! now, Vixen!

Come, Comet! come, Cupid! come, Donner, come, Blitzen!

This is the spot, the place for it all

Here's where to put all that stuff from the mall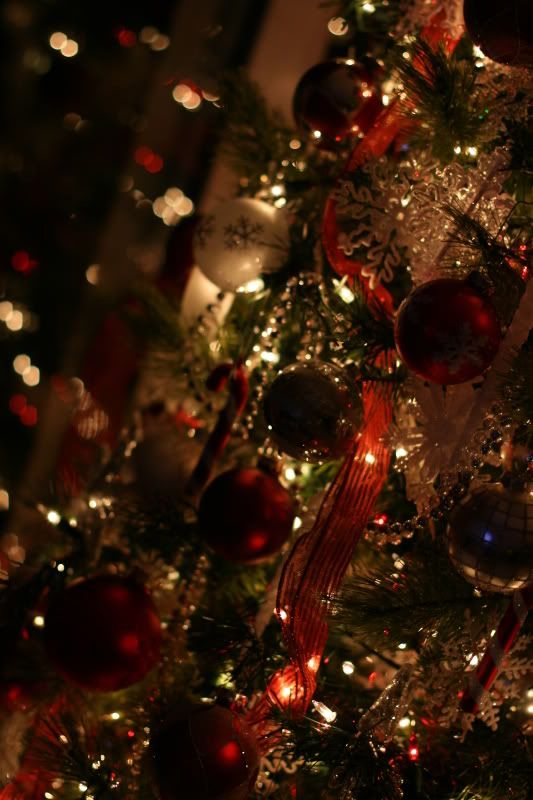 Now Santa we know you are a great guy

Saying you don't wrap would totally be a lie

So make sure you wrap those gifts whatever you do

It's OK if you don't use red, white, and silver wrap, too




Using "special" paper would not be a goof

Just make sure it's not Dora or I'll go through the roof

Dear Santa please make sure that there in that sack

are Penguins tickets cause without the Toddler will crack

Thank you dear Santa for knowing how it goes

The Toddler will love her gifts with all those shiny bows

I'm sure we will hear as you fade from sight

Happy Christmas to all, and to all a good night!

****************************************************************************
It's your turn! Show the world your Christmas Crazy, be it photos, a story, or something you found online. I'll be back with more, sharing our outdoor lights late on December 20th.

Rules of participation: Link to your post about Christmas Crazy. Please link the url of the page that the post is on and NOT just your blog. That way people can find the post without searching and we can all share in the fun. Post the Christmas Crazy button at the top so we all know we are at the right post and link back here so your readers can come and see all the other crazy. Cause Christmas is all about sharing. And finding fun in the crazy. Or whatever she said.