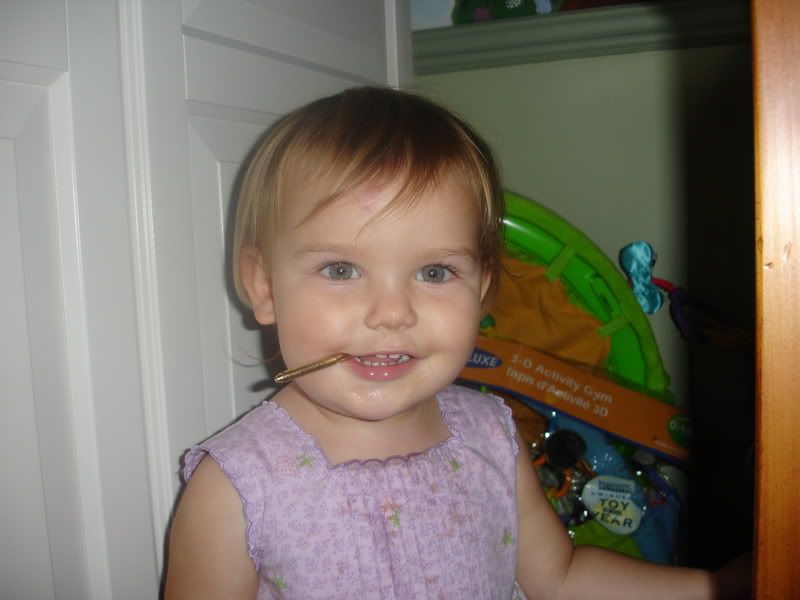 Take a guess at what is in that child's mouth . . . Is it:

A) One of them new-fangled fancy candy cigarettes.
B) The bullet she plans to use to shoot me with when I won't let her stay out past 9:00 on a school night.
C) Another toy from Fisher Price that's chock full of fun (and lead).
D) A large bolt from her crib.

Um, yeah. It's a bolt. That she found, unscrewed, yanked out, and then cheerily chewed on until I ripped it from her grubbly little hands.

Some thoughts:

--Furniture that is generally used for climbing, jumping, running, and sleeping is best held together with all of its parts.

--I'm pretty sure that a one-year old should not be able to loosen and remove a three-inch bolt from her crib. I am not the Household Master of Assembly, but it does seem to me that these things should be a wee bit too tight for that sort of activity.

--WHY IS ALEXIS TRYING TO DESTROY ALL THINGS RELATED TO HER BED?