Peyton's Mom lied to me. She said that Alexis was, and I quote, "a perfect angel" when she visited their house for a few hours last week. LIAR, LIAR, PANTS ON FIRE!

How can you call this little girl "a perfect angel?"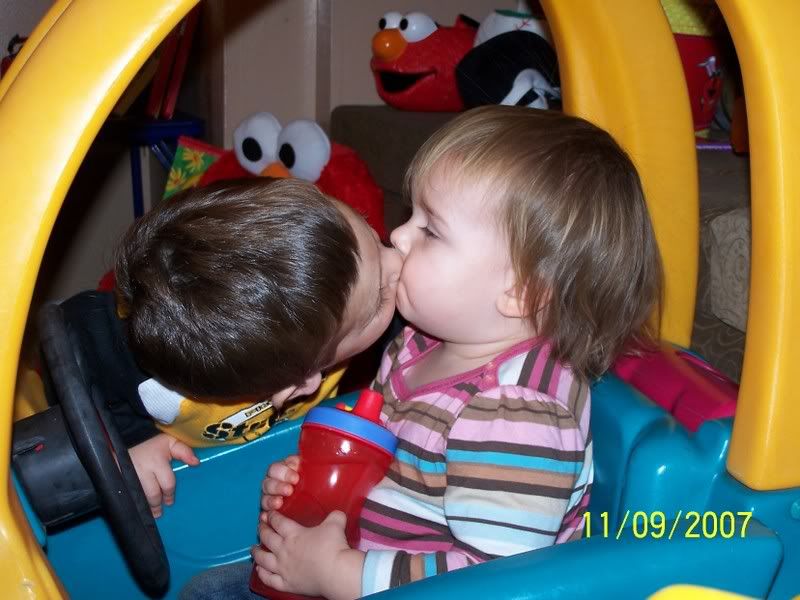 Do you see that? Not only is she drinking while driving, but she's kissing a boy! Both behaviors are strictly forbidden. Right in front of Elmo, no less.

I need to keep a closer eye on that one, I tell you.

While I'm at it, I probably should teach her how to play a little football. She's such a girl. A no ball catching, no running, no resisting the tackle girl. Sort of reminds me of Plex back in the day . . .