After a day chock-filled with doing absolutely nothing productive, I am brain dead. So instead of doing the meme that I planned to do, I bring you Things That Made Me Laugh Today:

1. This morning Alexis, Jasmine, and I were in Alexis' room. Suddenly Alexis decided that Jasmine needed to go. So she walked over to the door, opened it, and said, "Alexis get out. Go find Daddy." I had to laugh when the pup actually obeyed. She doesn't listen to anybody else, why not the Toddler?

2. I must have set Tivo to record VH1's Rock of Love last season because I found the season premiere this morning. THAT is reality TV at it's best right there.

3. I downloaded a weeks' worth of photos to the camera and found this gem. I call it, "How you doin'."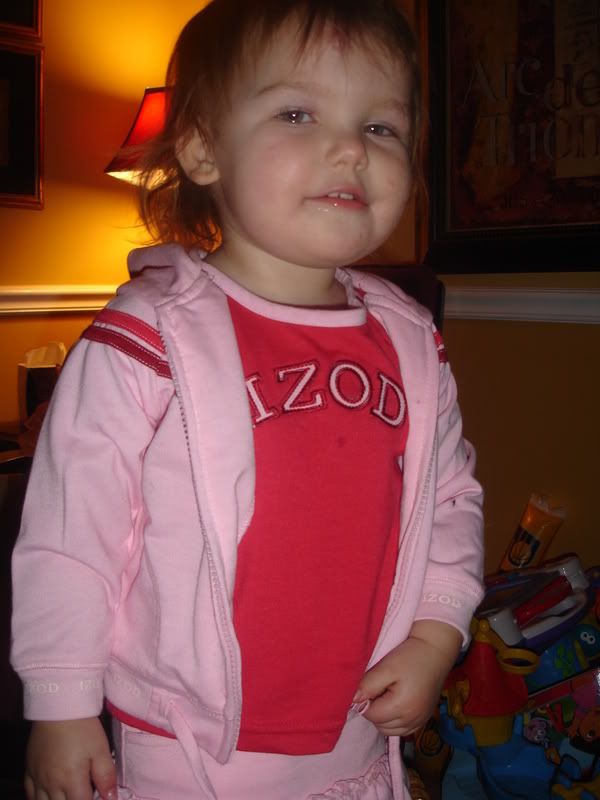 4. I remember going to Joanne's to buy some things to make Alexis birthday t-shirt, but I do not for the life of me remember this: