I'm really not one to get involved in the whole to co-sleep or not to co-sleep debate. Frankly, I don't care whether or not you sleep with your infant. I would prefer that you don't come crying to me when he or she is 6 and still won't leave your bed, because in my mind there's a high probability of that side effect. Just do whatever works for you, and for the love of all things insane, please don't use some silly book as your justification for doing it. Do it because it works for you. If it does, then great!

Co-sleeping does not work for us. Mostly it doesn't because of me. In my perfect little imaginary world, we would have a seven bedroom house. Every human and four-legged creature would have his or her own bed to roll around in, sprawl across, and throw the blankets from. I would, of course, have a very serious lock or two on the door to my own personal bedroom to keep out any wandering souls. It would be essential because, dude, EVERYBODY likes sleeping on me. On any given night, you will find me huddled into a tiny little corner of the bed, trying desperately to get an inch or two to myself. I never succeed.

The last two nights have been worse than usual. Somehow, someway, The Toddler has managed to invade my sleeping quarters. The first time it happened because she was listening to music with Daddy, dancing on our bed and having a generally fantabulous time. It was well past my bedtime, let alone hers, so I went for the path of least resistance and just laid down and went to sleep. Eventually she stopped with the cabbage patching and two-stepping and laid down as well. Last night she thought we would fight about going to bed and wound up in Daddy's arms, then in our bed. Both times I was very quickly reminded why that child should not sleep with me. EVER.

Alexis agrees with everyone else that the most comfortable place to sleep is on top of me. But since two dogs, a husband, and a couple of cats have already laid claim to nearly every square inch of my body, she's left with just my head. That works just fine for her because it means that she will have easy access to my hair. Whether she's awake or asleep, if that child can reach my hair, she has her nubby little fingers intertwined in it, creating what can only be described as matted knots. Really tangled, matted knots.

To achieve maximum Zen with my hair, Alexis wraps herself around my head like a helmet. Her legs act as the strap, her feet as the buckle. Did I mention that my helmet gets put on backwards? Of course it does. I lie awake for hours, staring at baby belly, gasping for air as I am suffocated by 30 pounds of human flesh. I can't move the human flesh because it's wrapped so tightly that a mere shake of my head will not dislodge it. What of my hands, you wonder . . . they are weighted down by the 50-pound snoring bulldog. I would kick them both off me, but my feet are restricted by the furry little thing we call Jasmine. She may only weigh 15-pounds, and 13-pounds of it is surely fur, but that dog can make herself weigh 200-pounds if it means staying right where she is. So I just lay there, silently praying for someone to put me out of my misery.

In the morning, the insult is piled on top of the injury. A full night of nubby fingers twirling and tangling leaves me looking pretty much like this: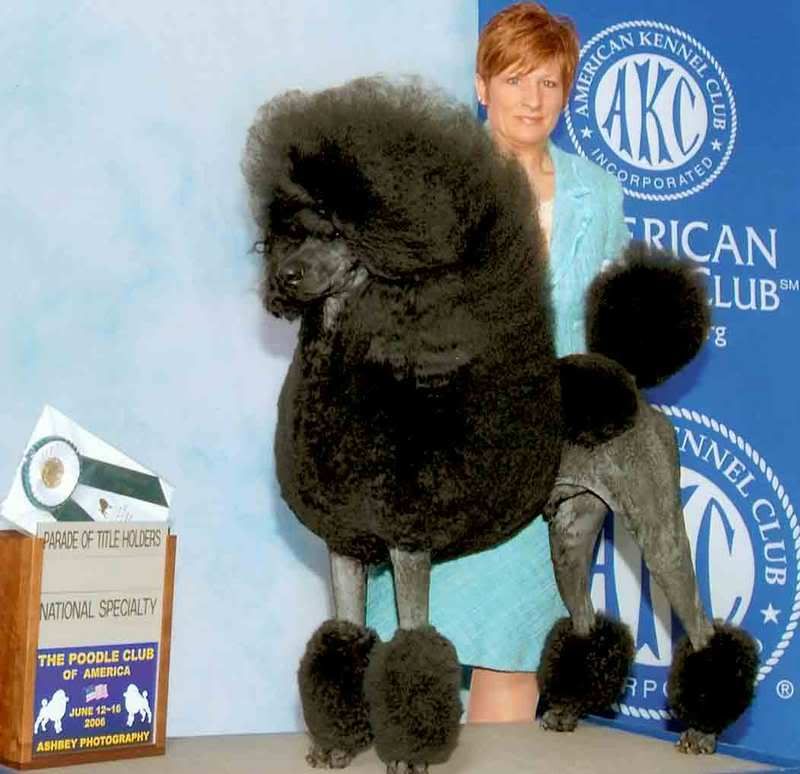 I would show you a real picture of just how big and bad the hair can get, but I can't seem to find a camera with that wide of an angle. It's that bad. I'm left to wonder, where was Alexis in the early 90's when big hair was a good thing and I was left flat and out-of-style?