Since I would rather spend my evening getting Toddler kisses and watching The Bourne Ultimatum than writing a blog post, here's a pictorial review of Christmas:

Alexis loves to open presents, but must do so very, very neatly. OCD, anyone?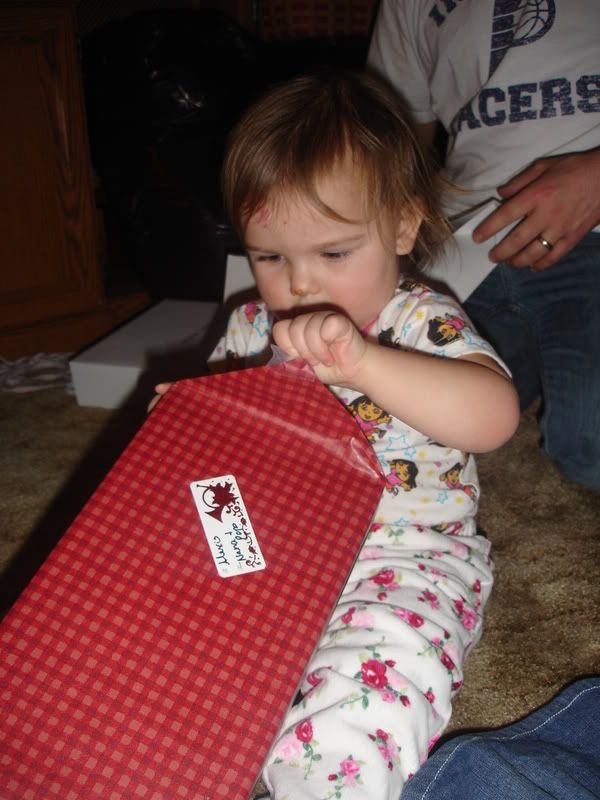 Alexis loves her new baby bed, although this may not have been exactly what Grandma and Grandpa had in mind when they picked it out: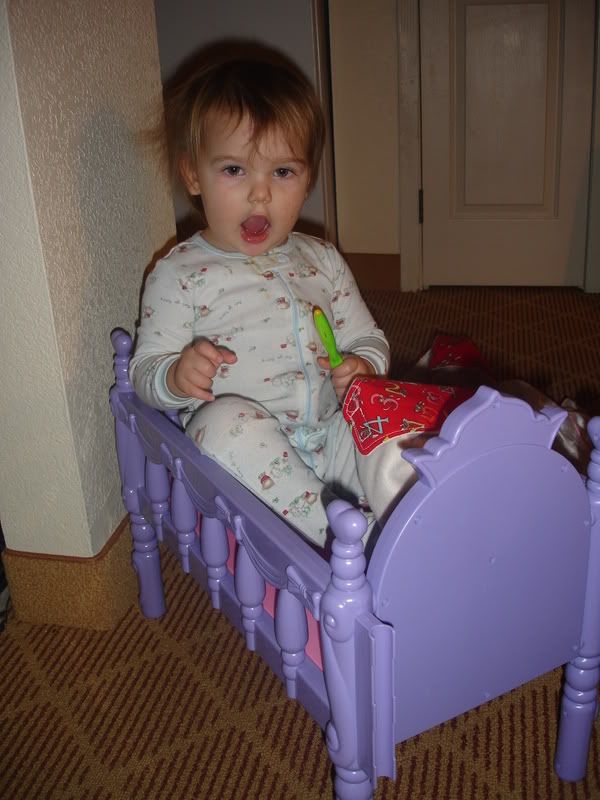 Alexis loves bathing her naked babies in their new tub: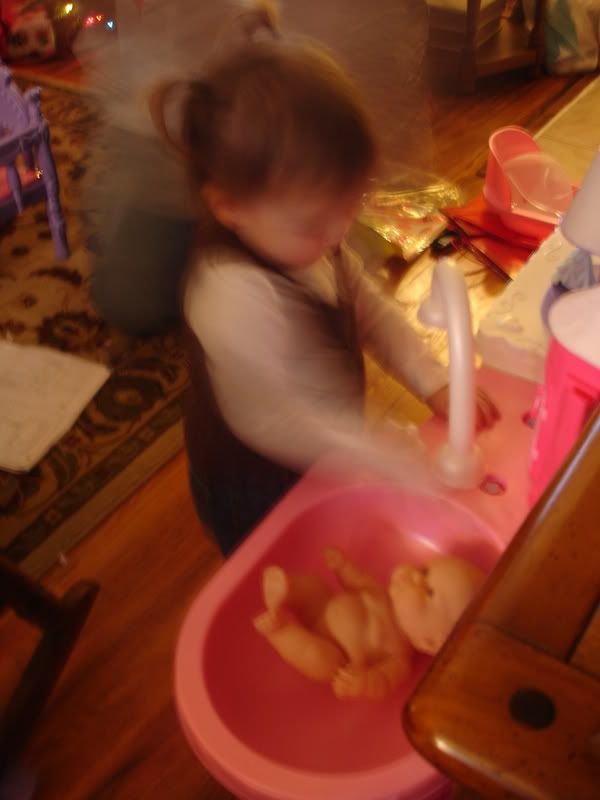 Taking pictures with Elmo is always a good time: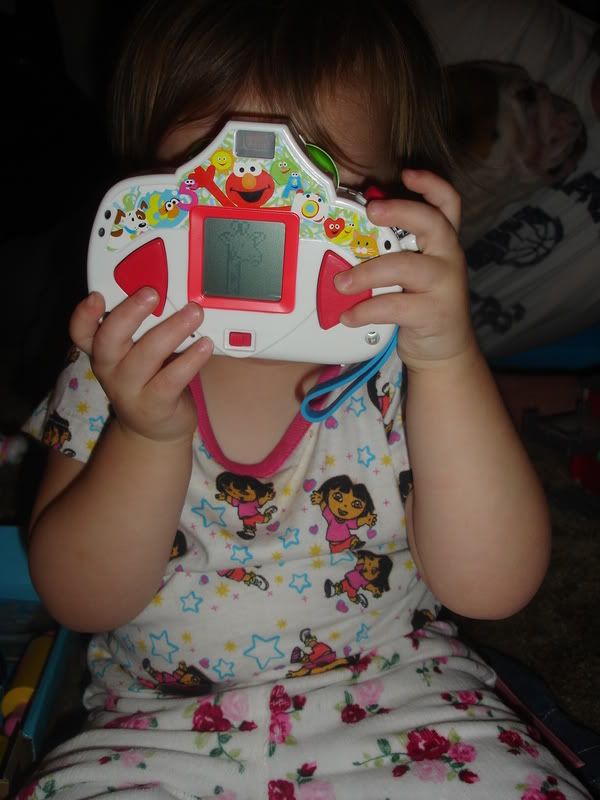 Watching Dora dance is heaven on Earth, except that she must guard the jewelry box to make sure no one else tries to touch it.




Alexis discovered that she loves her second cousin, Michelle:




And her second cousin Brittney is HYSTERICAL:




She REALLY loves her new t-shirt: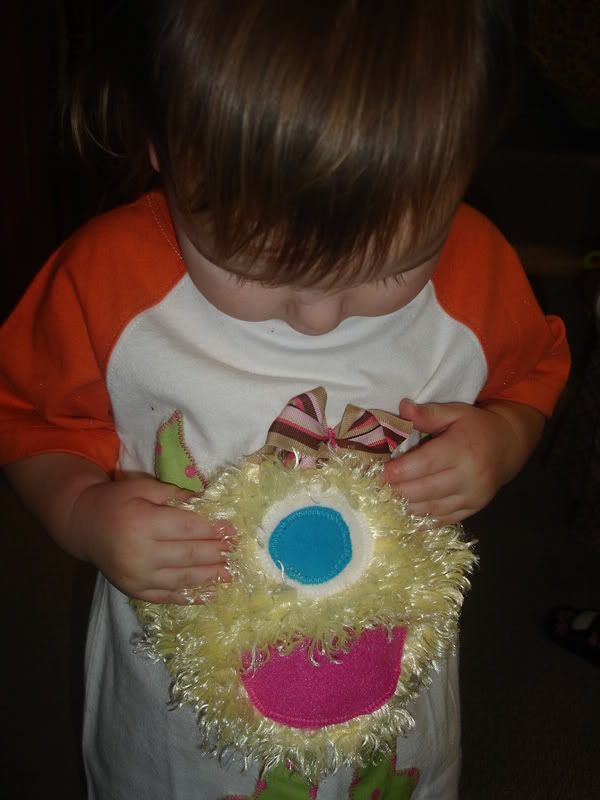 Thanks, Karen!




You can get a super-cute alien shirt of your own here. (And you totally should because I'm pretty sure Karen has nothing to do with her time and is bored to tears lately ;-) )