Alexis is a breakfast girl. She would eat pancakes and waffles three meals a day, seven days a week if she could. Every single morning she gets her fix thanks to the joy that is frozen breakfast foods. One of my biggest failures in Alexis' eyes was the one time that we were totally out of frozen pancakes AND waffles. She nearly blew a gasket and most certainly fired me that morning. The way she sees it, the freezer should be totally full of her frozen fixes.

Before you give me any crap about how many preservatives and additives are in those boxes of Eggo's, let me just say that my lazy butt is not going to get up earlier than I already do so that I can slave over a stove cooking the kid fresh/homemade pancakes or waffles. I can't even be bothered to spray some pancakes in a pan, let alone mix things together.

Oh, yeah. I said SPRAY some pancakes in a pan.

Have you seen these?




You know what those are? Those are AWESOME IN A CAN!

Check it: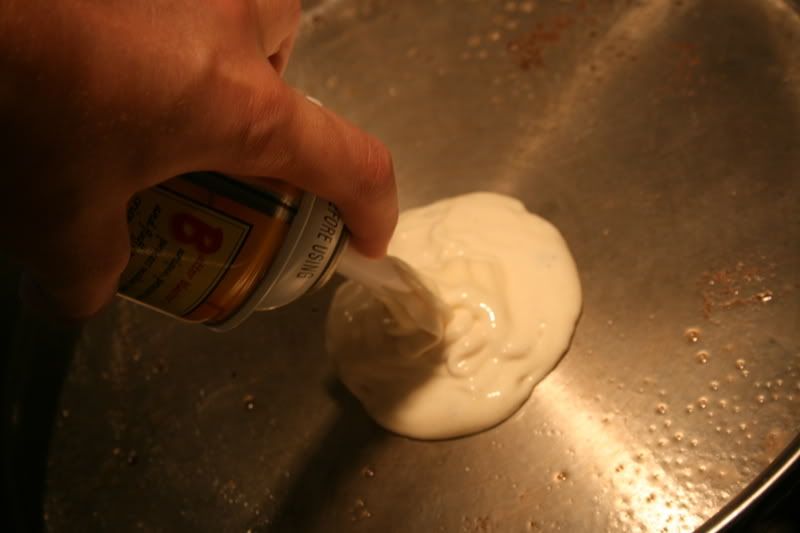 Making pancakes is like spraying whip cream. This is a good thing.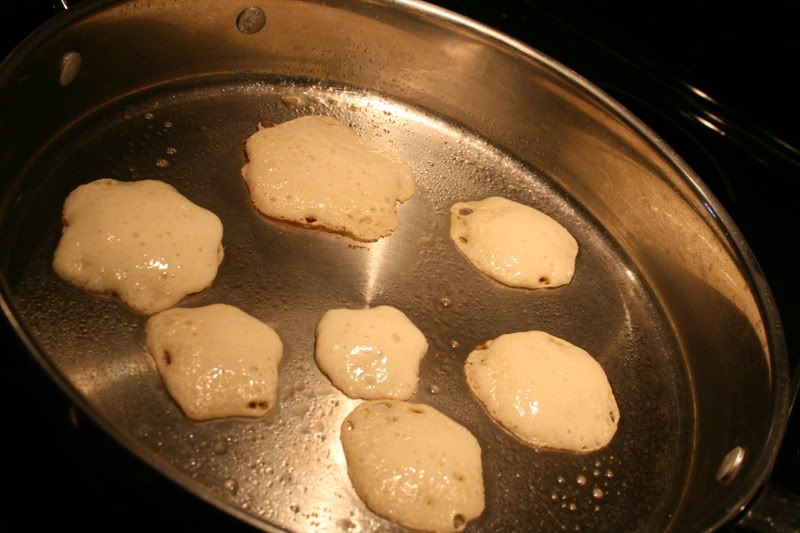 Me + whip cream = fun. True fact. Me + spray pancakes = fun. In the form of name pancakes for the kid.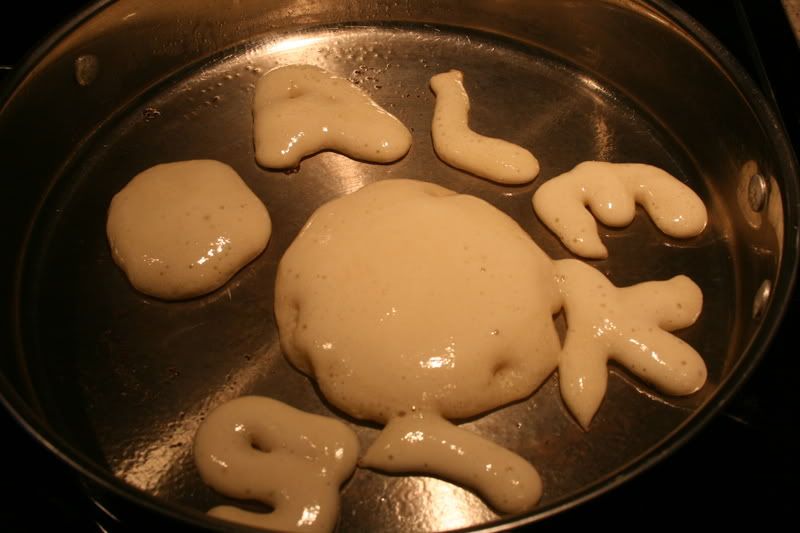 You can tell me that I can do that with regular pancake batter, but I don't care. I won't get the joy of pancake whip-its and the extreme control the whip cream style can offers.

Why, yes, I am easily amused.

Spray pancakes cook up just like regular pancakes. The also taste just like regular pancakes. Nothing fancy about the end result, it's all about the method.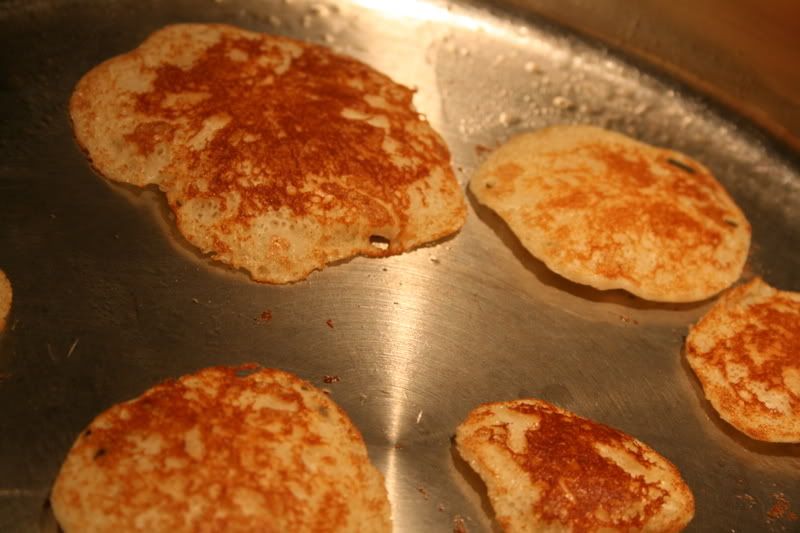 Just don't worry about me suddenly becoming less lazy and actually trying to make those things in the morning. At $6/can, they ain't exactly a bargain.




But they are fun. For me, anyway.